Best things to do in Soulac sur Mer and the Medoc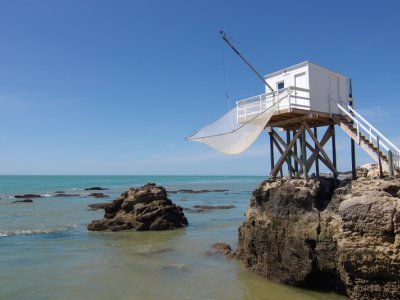 The Gironde estuary is the largest estuary in Europe. This vast body of water is the meeting point of two major rivers, the Garonne and the Dordogne, together they form a giant channel leading to the Atlantic Ocean. It has a unique ecosystem and rich landscapes of rocky plateaus, marshlands and…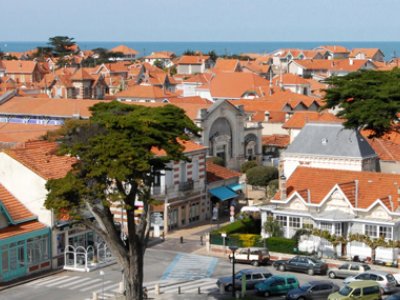 Soulac-sur-Mer is a small town very strongly influenced by its proximity to the Atlantic Ocean. It thus has 7 miles of white sandy beaches and a coastline marked by the presence of dunes. It is on one of these sand dunes that your hotel is located 500m from Soulac sur Mer. A trip tn this town will…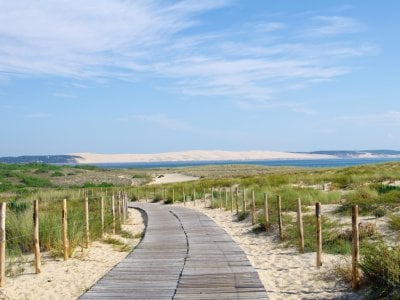 The hotel "Le Lys des Sables" is located right on the golden beaches of the Atlantic coast, nicknamed the "Silver coast" because of the silver shine that reverberates off the ocean waters in the dazzling sunshine.
The Gascogne Forests, the estuaries of the Gironde and of the Adour all play…
Royan, flagship of the Atlantic coast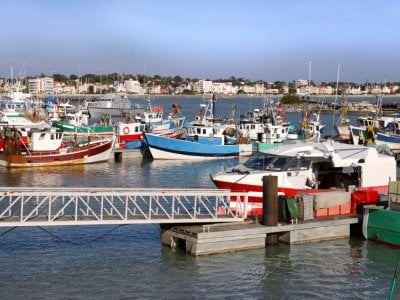 Located on the right bank of the Gironde estuary, Royan is one of the main resorts on the Atlantic coast with its fishing port and marina. It is so popular among tourists that it is sometimes difficult to find a hotel near Royan. As a guests at the Villa Lys des Sables, you will enjoy the peace…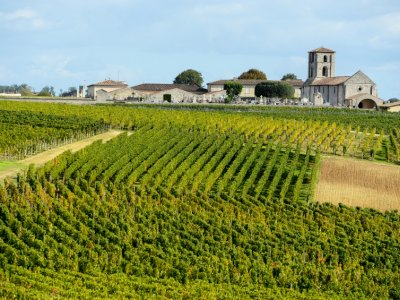 If Bordeaux is world famous for its wines it is mostly due to the wines from the Medoc region. The Médoc has been a wine region for many centuries, a showcase of French know-how in wine making as well as rich culinary tradition. Visiting the Medoc is savouring Bordeaux's most prestigious…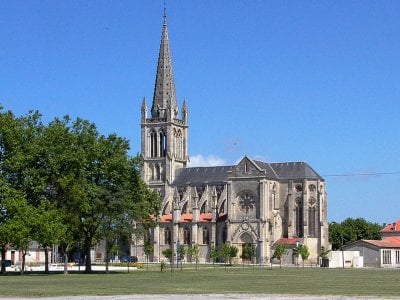 Visit Lesparre Medoc, a charming town just 30km form the hotel. This small town boasts the much disputed title of "capital of the Medoc". Every year Lesparre Medoc celebrates wine and food, during an animated wine fair. If you are at the Hotel during these festivities, make sure Lesparre…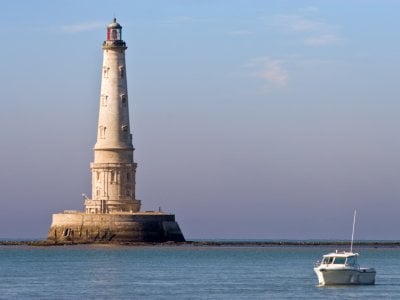 Pointe de Grave is yet another exceptional geographical location to which Soulac is close. It forms a cap at the north end of the Medoc, and acts as a boundary between the Gironde estuary and the ocean. National forest, giant sand dunes, the regional park of the Medoc, National Marine…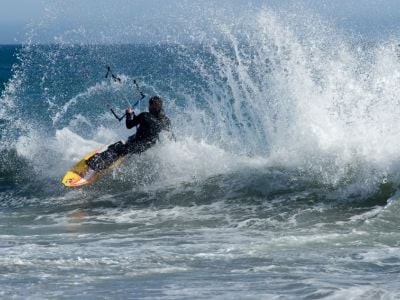 The French Atlantic Coast streatches from the Médoc to the Basque Country has long been frequented by surfers and kitesurfers. Appreciated for its powerful waves lapping the endless beaches of fine white sand.
The Hotel Le Lys des sables has direct access to the beaches and ocean, a real…