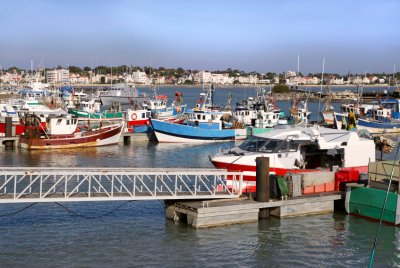 Royan, flagship of the Atlantic coast
Located on the right bank of the Gironde estuary, Royan is one of the main resorts on the Atlantic coast with its fishing port and marina. It is so popular among tourists that it is sometimes difficult to find a hotel near Royan. As a guests at the Villa Lys des Sables, you will enjoy the peace and quiet of Soulac whilst being near enough to Royan for a daytrip from the Verdon located only a few kilometres from the hotel.
A ferry from Verdon allows you to cross the Gironde estuary in 20 minutes.