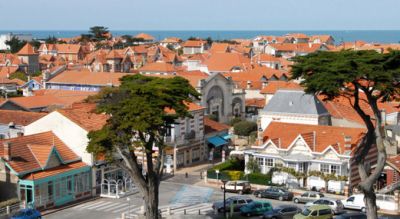 Soulac sur Mer
Soulac-sur-Mer is a small town very strongly influenced by its proximity to the Atlantic Ocean. It thus has 7 miles of white sandy beaches and a coastline marked by the presence of dunes. It is on one of these sand dunes that your hotel is located 500m from Soulac sur Mer. A trip tn this town will take you on a discovery of the Gascony lifestyle and especially its famous gastronomy.
A food market open every day in Soulac is the perfect place to pick up delicious treats.
This beach resort celebrates nature, both in the sea and on land, Soulac-sur-Mer is also full of historical interest as you will discover during your walks through the town streets.